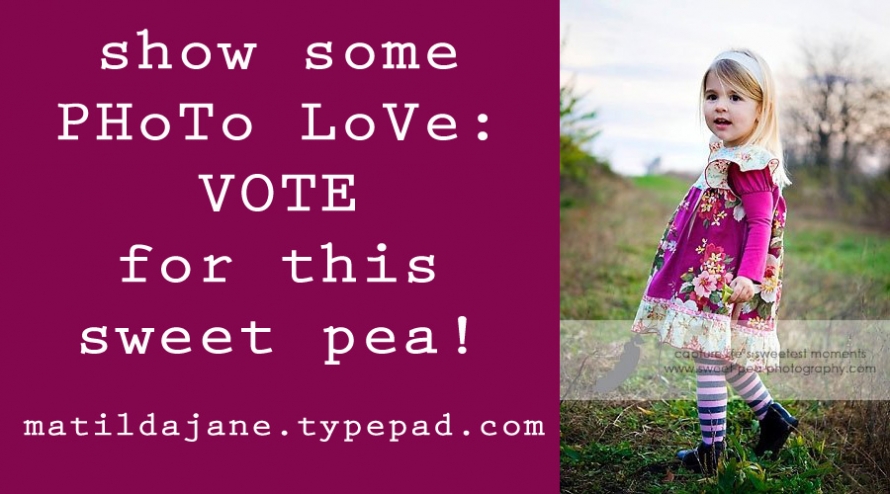 It's time to VOTE and show your love of Sweet Pea Photography to the whole world!  Here's the scoop:
1) Click the link to go to the Matilda Jane blog and read the directions on how to vote — or go directly to the Matilda Jane website if you want…  And make sure to vote for Allyson Sanborn – the same picture you see here, without the watermark.
2) Tell all of your friends to do the same.
3) Repeat until December 6th!!
Thanks!