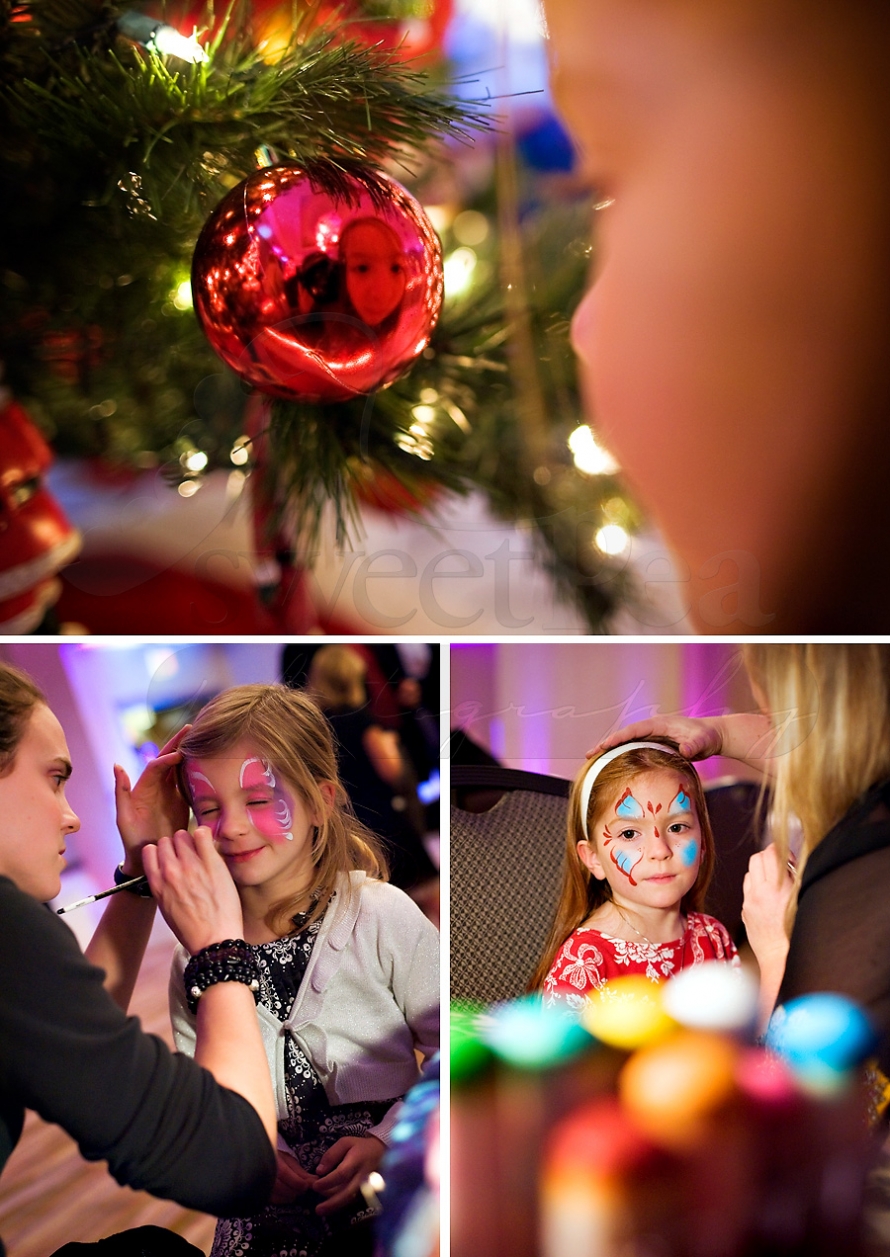 Last week, I had a great time photographing several of the events during the 2009 Festival of Trees – the annual (and awesome) fund-raising event put on by the Junior League of Champaign-Urbana. I've had the privilege of partnering with the JLCU in a variety of ways over the past few years, and this is one of my favorites!   I just had to share a few shots from the Daddy-Daughter Dance, because it was such a fun night!  Thanks JLCU for all that you do for children in our community!
Also, a quick reminder that the Sweet Pea Photography Gift Certificate sale is going on NOW through Monday December 7.  What is it, you ask? Well, each time you purchase $200 in gift certificates to Sweet Pea Photography, I'll toss in an extra $50 gift certificate FREE!!  You heard me right…  for every $200 gift certificate (which can be used toward session fees, prints, albums, canvases, digital collections, or any other product I offer) that you purchase between Friday November 27, 2009 and Monday December 7, 2009 — you will receive an additional $50 gift certificate totally FREE!  This is a great gift for Christmas – plus, these gift certificates never expire – so you can use them next month or next year (or if your hubby wants to really plan ahead and get several holidays taken care of now, he can buy a bunch of certificates and give them to you for Mother's Day, and your birthday, and Halloween…).
All you need to do is POP A CHECK IN THE MAIL (made out to Sweet Pea Photography, 708 Lavender Dr, Savoy IL 61874) and make sure it's postmarked before Monday December 7th.  If you want to send me an email to let me know a check is on the way, that's fine — or just write "g.c. sale" in the memo line of your check and I'll know what's up! Once I receive your payment, I'll mail your gift certificates and your extra free $50 gift certificates — and they'll even be gift-wrapped in a lovely Sweet Pea Photography box and ribbon!!  Couldn't be easier.
The only fine print is that this offer is only valid for gift certificate purchases completed (ordered and paid in full) between 12:01 am Friday November 27, 2009 and 11:59pm Monday December 7, 2009.  All gift certificates will be mailed on Wednesday, December 9th.