Day 5: Fun day with our sponsored kids!
Finally, the day had arrived that we were all extra excited (and a bit nervous) about… meeting the kids that we sponsor through Compassion International!  The plan for the day was to drive to a campground-type of facility about 1 hour away from Manta, which has a dining hall, pool, basketball courts, and restroom facilities… and after lunch, spend time on the beach.  Many of the kids that came to the Fun Day were from the Las Brisas project, because of the partnership between First Christian Church, Compassion, and Stadia to help fund the church plant at Las Brisas.  The girls that Sky and I sponsor, however, live in two different areas closer to Guayaquil – so they had quite a drive to meet us!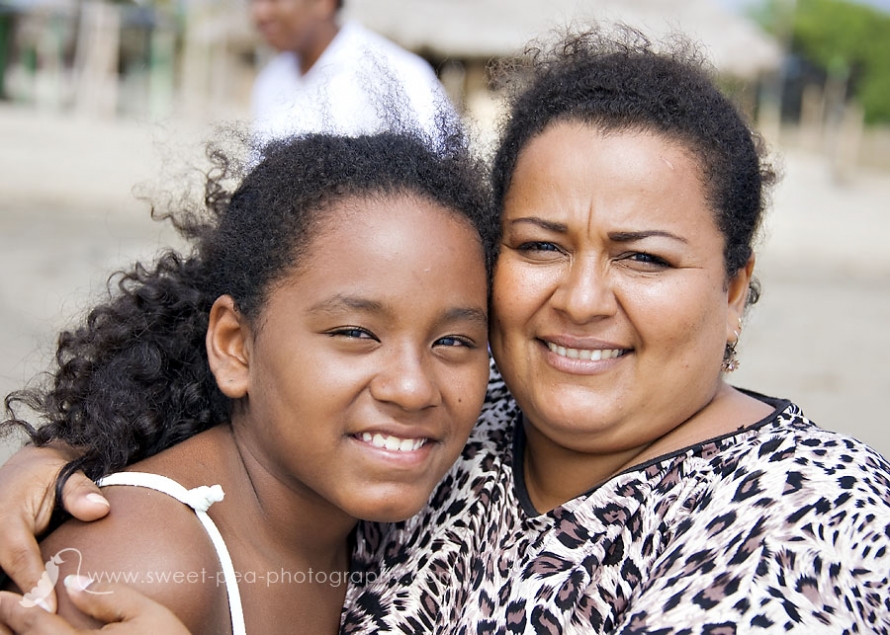 Scarlet is nine years old, and she brought her mom and her Compassion project tutor with her to the fun day.  She is such a beautiful, kind-hearted girl and whenever we were walking around at the campground or at the beach, she liked holding my hand or wrapping her arm around my waist…. made me smile big… We have been sponsoring Scarlet since October 2011. The child that we had been sponsoring since 2007 moved away from her Compassion project area, so Compassion asked us if we would sponsor Scarlet instead – and we said of course!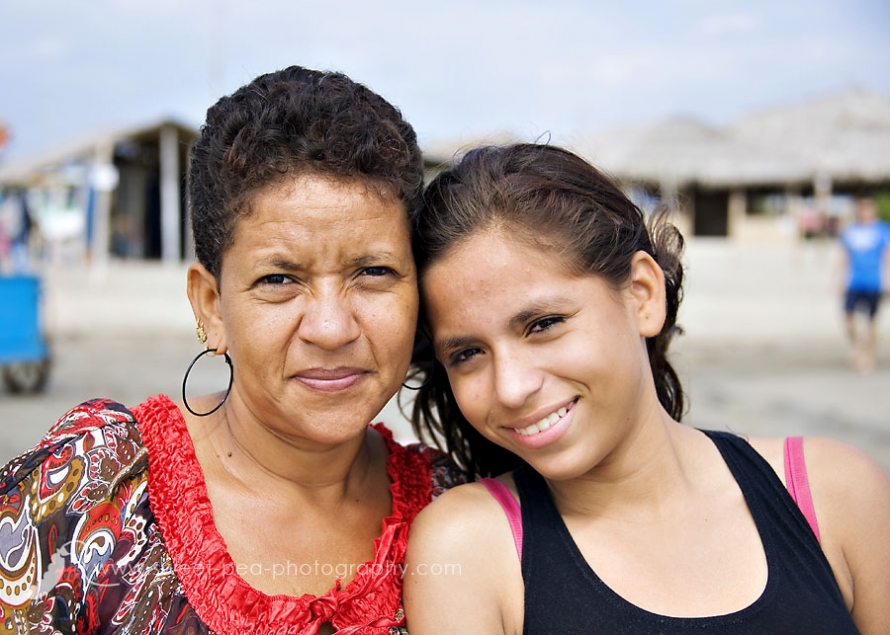 Karla is twelve years old, and she brought her mom and her Compassion project tutor to the Fun Day.  We have been sponsoring Karla since June 2010, and it was great to finally meet her.  She is really smart, and also great at throwing a frisbee!! It was especially nice to see the girls smiling and laughing, because that's something that just doesn't come through in the letters we send back and forth…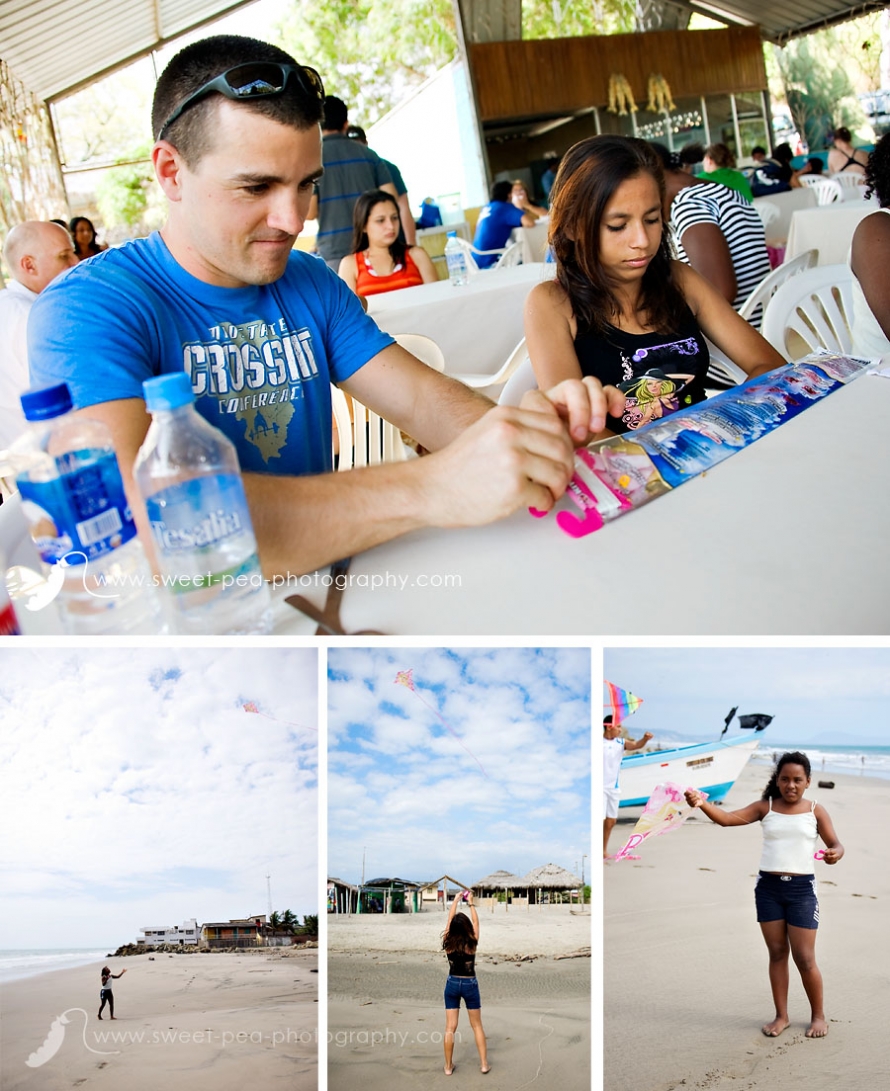 We brought some things with us to do with the girls – a beach ball to play with in the pool, and kites and frisbees for the beach. I didn't get any pictures in the pool (might need to invest in a waterproof housing for the camera I guess!) but we had a great time bouncing the ball back and forth, counting how many times we could hit it up before it touched the water. First we counted in Spanish – the highest we got to was about 53? – and then we counted in English (Karla knew numbers up to about 20 in English) and got up to 57 I think!!  Sky got creative at the end and suggested we go back and forth, odd numbers in Spanish and even numbers in English, but that was tough! On the way to the beach, I sat by Scarlet and learned that she likes to dance – so I showed her a video on my phone of Averhy performing at her school Dance club program!  The iPhone is so handy!

At the beach, we had fun with the kites for a bit, but it was pretty windy so we soon switched to playing frisbee. Karla is extremely good at it! Then we jumped in the waves for a while before doing some running races – these girls are fast runners! Then Sky told the girls about how we always like practicing handstands on the beach, so we showed them a few – and then they did a few too, with Sky spotting them. Fun!

After the beach, we headed back to the campground – but right before we got on the bus, Robert (Scarlet's Compassion tutor) bought slushies from a vendor for everyone.  Well… almost everyone – Sky took a bite of his before I pointed out that we really shouldn't eat it because it wasn't made from bottled water! Oops!  The girls enjoyed theirs though! On the bus ride back, I sat by Karla and showed her some other videos of Averhy and Eden that I had on my phone.

Back at the campground, we gave the girls the backpacks full of gifts that we had brought for them – necessities like toothbrushes, school supplies, a blanket, as well as fun things like gum, colored pens, a photo album, and pillowcases that we had traced our handprints onto. It was sad saying goodbye, but I know for sure that I'll be writing letters to them much more often now that I have a better understanding of who they really are and what they enjoy!

Wow, what a great group of people, and what a fun time we had…

Day 6 was just travel, travel, travel… first a morning to pack up, then driving all afternoon to Guayaquil, then an 11pm flight to Miami which didn't leave until 1am, then a 9am flight from Miami to O'Hare, then an hour drive to Sky's parents' house to pick up Averhy and Eden (who had a wonderful week and hardly missed us one bit!) then finally the drive back to Champaign… it's good to be home!
Thank you again to everyone who supported us on this trip – whether financially through the Sweet Pea Photography sale in March or at our garage sale in April, or through prayers as we prepared and were traveling… it was truly a life-changing experience, and I look forward to doing it again someday!
Again, if you would like to learn more about changing a child's life through Compassion International, please visit their website or ask me any questions you'd like! I'd be glad to point you in the right direction!