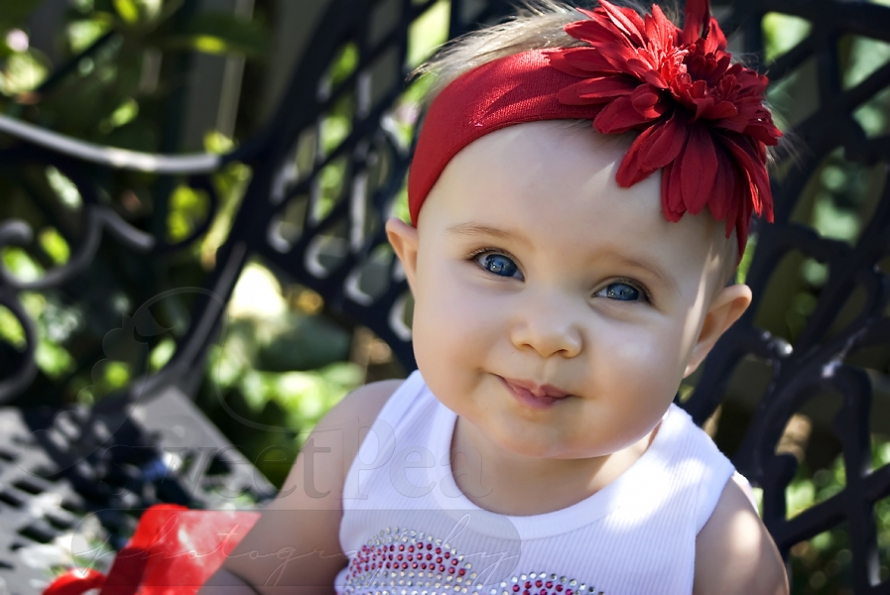 Each month, I'm going to do a blog post highlighting one of Sweet Pea Photography's awesome clients, with a client Q&A!  The first victim participant is wonderful Mindy B… here are the questions I asked her recently, and her very thoughtful answers…
What did you eat for breakfast this morning? A Luna Bar and blueberry yogurt
Name something you're excited to do this summer: Spend time with my 20-month-old daughter and husband swimming, travelling, and grilling out; I also love to scrapbook, decorate the house, and shop.  Each summer, I always come up with a list of home improvement activities that I love to work on!
What's something you're addicted to? Philosophy shower gels (I can't stop myself each time that I go shopping), and Cheesecake Factory Godiva cheesecake
3 things you still might want to do in your lifetime: 1) go to Hawaii, 2) have more children, 3) finish our basement
How do you define beauty: I think that beauty is definitely something that comes from within a person.  I think that to be a truly beautiful person, you have to have a beautiful heart.  In today's busy life, it seems very important to stop and take the time to show a simple act of kindness, enjoy time with a friend/family, savor playing with our children, and be thankful for the time that we have together.  I think that these are truly what I define as being beautiful!
Something that you think is overrated: any team that plays the Fighting Illini
One website you surf daily: Facebook
What is your favorite image taken by Sweet Pea Photography and why? I love the picture that you took of Kennedy at her 8-month shots.  You did them when Bella Bambini first opened.  Kennedy is sitting on a black bench but this picture is just a close up of her face.  She has a large red flower headband.  I just feel like you captured an expression that I will remember forever.  It is priceless to me.  I love the little smirk that she has on her face – so cute!
Thank you Mindy for taking the time to answer my random questions, and for being such a fun family to work with.  Kennedy is such a sweetheart, and I love watching her grow up!  I hope you enjoyed your little 15 minutes of fame on my blog (and Go Illini!!)  Now let's see… who should I choose to be the next victim interviewee?  Hmmm….